The DMS Digging Grab is our efficient attachment solution for material excavation and many other application possibilities. Perfectly adapted to any work environment, our Digging Grab is available in three variants: Fixed mount or swinging mount with horizontal cylinder as well as swinging mount version with vertical cylinder. Both the horizontal and vertical variant have an optimal weight-to-capacity ratio thanks to our patented, compact design.
The swinging mount Digging Grab with horizontal or vertical cylinder is attached to the excavator arm by means of a pendulum joint and constantly aligns itself according to gravity. This reduces stress and ensures that the bucket volume is maximized at all times, for example when moving bulk materials.
The design with horizontal cylinder opens up possibilities for use as an all-round multi-purpose grab in addition to the standard digging function. The large opening width of the shells allows gripping objects of variable sizes, while the teeth can be equipped with all our multifunctional accessories.
The upright cylinder design is perfected for excavating pits and shafts as well as loading bulk cargo. Due to the special gripper geometry, the outer dimensions of the shells remain unchanged at all times and the closing force is during excavation is increased.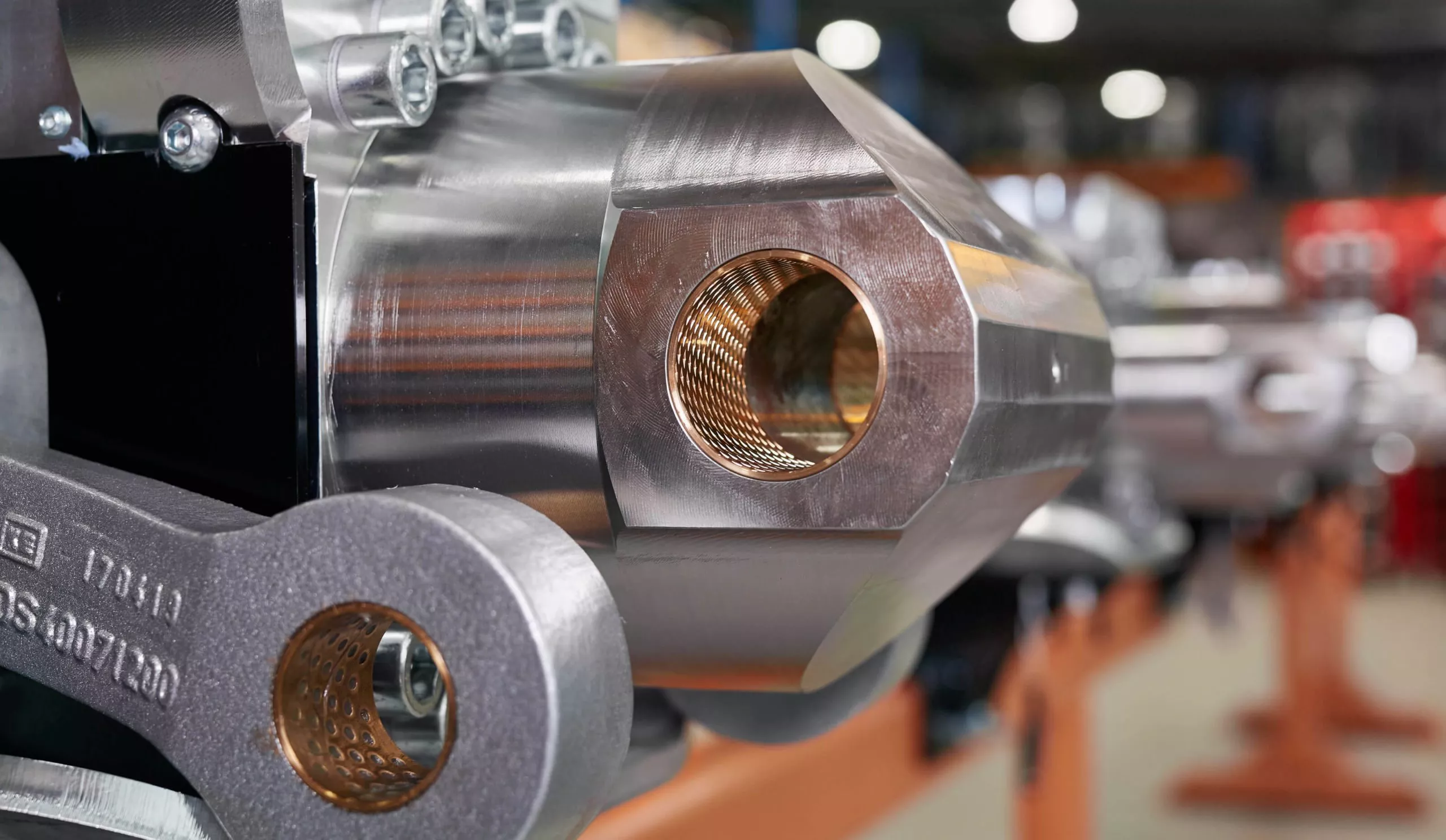 Due to high-quality material composition and optimal lubrication..
LOW WEAR
Vulnerable components are completely enclosed and protected.
FAIL SAFE
Innovations such as Softgrip and Pipegrip open up new application possibilities.
Easy upgrade
COMPLETELY EQUIPPED WITH THE RIGHT ACCESSORY
Our accessories allow you to perfectly match your attachment to the carrier and expand the range of applications with increased functionality. Here you can get a complete overview of available attachment accessories.
DMS Digging Grab - experience our unique gripper technology in action
DMS Blog - news and insights